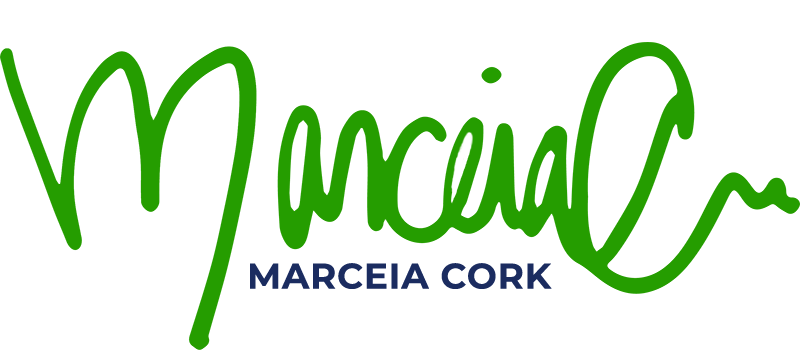 "Get ready to build your confidence and grow your business through public speaking and media opportunities!"
What's behind the #mebethebrand?
What do I do well? How do I make it a legitimate venture? How can I monetize it?
You'll be surprised at how answering these questions can start you on a journey to solo- or entrepreneurship.
When I use the hashtag #mebethebrand, I am driving you to become the subject matter expert of your situation and circumstance. To be the star in your life story. To be the spokesperson for your brand.
My name is Marceia Cork and my unique style of coaching is really rooted in public speaking. I call it "the public speaking approach that's turning people into entrepreneurs!" This is what sets me apart from other coaches. I teach my clients how to build confidence, start and grow their business, and grow their income by generating more visibility through media opportunities.
I've made it my mission to also provide this coaching to people experiencing the most extreme hardships in employment transition—providing low-cost, one-on-one coaching to those recently released from prison, those widowed, divorced, or exiting abusive relationships, retirees, those recently terminated or laid off, former military and relocated military spouses, along with recent graduations or separations from high school or college. I guide my clients toward self-employment over disappointing job hunts for a traditional "9 to 5".
If you lack confidence but want to start a business (or you want to support and encourage someone who would benefit from my services!) click the BOOK NOW button(s) to get on my calendar for a free, 15-minute discovery call and let's get started.
You might be ready for my Get Ready! course lesson series or my Get Set! lesson bundles. Bundled as 3- and 6-lesson course packages or individually, these courses will launch you into both the media and into self-employment. Or you may prefer that I hold your hand through the processes with my Ready, Set, Grow! 6-week coaching program. Either way, in just weeks you'll be ready to take some risks and get yourself out there to promote your business and make money on your own terms.
Get Ready!
Course Series
A course for every budget! Build a bundle, or conquer one subject at a time with my a la carte options. Make your way through every lesson in my series—some with an accompanying "how-to" article, guide, or template available!
Get Set!
Course Bundles
For the self-learners! Find your voice with the 3-lesson Beginner Bundle, and… 
Coming soon: the complete 6-lesson course bundle! Identify your markets, customize messaging, and launch your business in weeks!
Ready Set Grow!
1:1 Coaching
Up to $3000 in Value!
You get 4-6 weeks of
1-on-1 business coaching or media training, PLUS a course bundle, membership to the #MeBeTheBrand mastermind academy, templates to project your income, and market your products/services!
FREE
Discovery Call
Get on my calendar for a FREE 15-minute discovery call to point you to the right courses and packages to grow your business. 
Or book your first 1-hour paid consultation for 50% off! Block your 15-minute window and opt to extend the session.
The voice of the companies you trust.
Here's a look at a few clients and collaborations: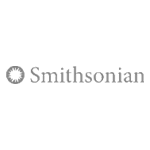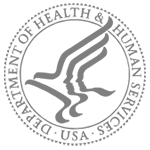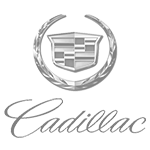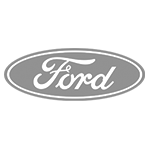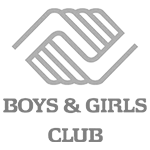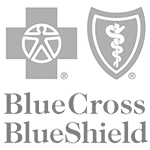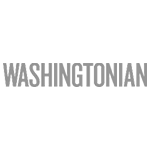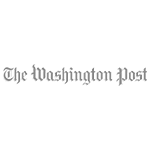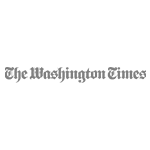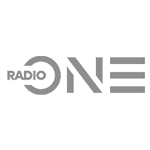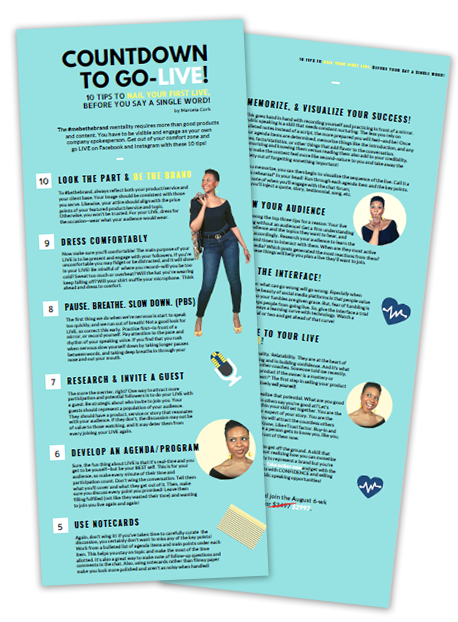 10 Tips to Nail Your Q+A, interview or LIVE stream–before You Say A Single Word!
The #MeBeTheBrand mentality requires more than good products and content. You have to be visible and engage as your own company spokesperson. Represent your brand well! Here are 10 ways to prepare for media interviews, Q+A opportunities, and LIVE broadcasts on social media–before you even say a word!
Marceia Cork spent nearly 17 years in advertising, public relations, and strategic communications before changing her business model to work with individuals in employment transition. She has a bachelor's degree in journalism with an emphasis in advertising from the University of Maryland at College Park, and a master's degree in public communication from the American University in Washington, D.C. Marceia wants to give her clients the confidence to explore their passion and make a lot of money doing it—with a novel approach that is rooted in public speaking, media opportunities, and on-camera training. She lectures, coaches and educates extensively on these subjects. 
The voice of many of the brands you know and trust, Marceia is an accomplished voiceover talent and media coach. She is also an Adjunct Professor at Trinity Washington University in Washington, D.C., teaching public speaking, writing for public relations, and cross-cultural communication. She is a former board member of the International Association of Business Communicators D.C. Metro chapter.
Prior to the COVID pandemic of 2019 and 2020 Marceia had also been providing strategic communication and change solutions to large government agencies, colleges and universities, and booming entities in emerging markets. She helped employees navigate technological changes and changes to their business process. In the wake of COVID, Marceia was compelled to streamline that business model to support the populations uniquely impacted in a competitive job market—those recently released from prison, those widowed, divorced, or exiting abusive relationships, retirees, those recently terminated or laid off, former military and relocated military spouses, along with recent graduations or separations from high school or college. She was called to fuse her expertise in communications with her skill set in change solutions to offer this unique coaching model. In lieu of pursuing a traditional full-time job in a competitive market, Marceia guides her clients out of hardship and into entrepreneurship by building the confidence it takes to launch and sustain a business, and effectively represent the brand.